Bill's latest CD Dog's Life was released in October of 2015.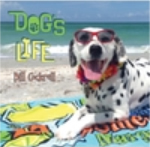 15. Songs are being added daily to all of your favorite trop rock stations.
It can be heard on many trop rock radio stations and continues in the carefree island life where Aquaholic left off. It is available at all performances as well as CD Baby, iTunes and other popular music sites. Bill also has two new singles, Toasted Coconut Rum and Wave After Wave released in 2016, and are currently only available by download.